Hydrogen Powered Police Cars to be designed and built in Australia!
Written by Chris Kwacz
2/15/2021
Australian government want to reactivate the huge car factories in Elizabeth City near Adelaide. This time the South Australian Car Valley would produce an all-electric, fuel cell hydrogen powered futuristic Police car based on SAE-A full sized SUV concept revealed last year. The Fuel Cell Car would be tailored to the needs of Police and Emergency Services around the world. Australian authorities want to use city existing production facilities and skilled workforce that used to work there for Holden, one of the biggest car component suppliers.
The city of Elizabeth near Adelaide could once again be producing cars if an ambitious Australian plan to produce an all-electric, global police car bears fruit. While it's unlikely Holden's abandoned Elizabeth facility in South Australia would be pulled out of mothballs to manufacture the concept police car, production would possibly take place in Elizabeth in a facility once occupied by one of Holden's biggest component suppliers. That's backed up by recent news that high ranking members of the South Australian state government, including state treasurer, Rob Lucas, have expressed interest in the project. The existing production facilities and the remains of a skilled workforce abandoned by Holden at the end of 2017 also give the concept a head-start. The car in question is an all-electric police car that would be tailored to the needs of police forces and first responders around the world. Announced mid last year, the concept car is the work of the Society of Automotive Engineers – Australasia (SAE-A) and could be configured as a police car, ambulance, rescue-service and even high-speed pursuit or military layouts.
The basic body style is likely to be a full-sized SUV layout and while the vehicle was always destined to be powered by an electric motor, interest from other unnamed corporations has seen the focus shift to hydrogen fuel-cell technology as a means of producing the electricity, rather than relying on on-board batteries. As such, it would be required to cope with a huge range of physical and terrain conditions as well as an equally broad set of end-user requirements. Some of those would likely include larger seats and even a narrower centre console to cope with the demands of officers wearing belt-mounted equipment including firearms. The electrical system would also be a beefy arrangement to power the multitude of communications systems typical of a modern police car, but the on-board hydrogen fuel cell would cover that. Designing the vehicle as a first-responder's unit from scratch would also keep costs down. At the moment, for instance, some US police forces are retro-fitting armoured panels to their production-based vehicles at a cost of something like $1300 per vehicle.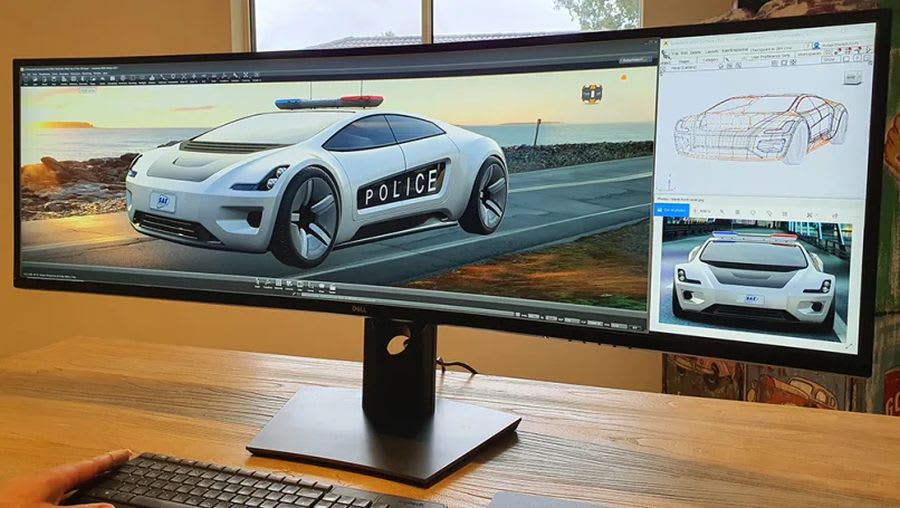 The blue-sky SAE-A concept also provides for full autonomous operation, a consideration given the potential for a law-enforcement office becoming a distracted driver in many emergency situations. Read More:NSW Police goes electric with 2021 Hyundai Kona SAE-A CEO Adrian Feeney said the key to cranking the Australian car industry into life again was to concentrate on the things that made the industry so successful back in the day: "We have always achieved more with less – more performance, greater strength and value for money, with smaller budgets, fewer engineers, and tighter economies of scale. We still have the core engineering and manufacturing skills here, and if we have learnt anything from this current (COVID-19) situation, it is imperative that we do it and do it now." More than 130 individuals representing more than 90 companies have already expressed interest in the concept.
Source: CARSGUIDE.COM
#meethydrogen
Chris
Sign up for our newsletter
By subscribing, you'll recieve occasional emails from Meet Hydrogen with latest news and event announements.