Foshan- the hydrogen technology city
Written by Paulina Bracher, Doris Dinkel, Kate Zhang, Emmanuelle Rathouis, Thomas Goletz
9/21/2021
With a population of around 8 million, Foshan (Chinese 佛山) is one of the biggest cities in the Greater Bay Area and a part of the Pearl River Delta Economic Zone. It is located in the center of Guangdong in the South of China, near the province's capital Guangzhou. Foshan is a fast-growing city and is leading the way in terms of decarbonization. Batteries and hydrogen are the two of the most promising zero-emission technologies. Some cities, such as Shenzhen, have opted for batteries, but Foshan chose the hydrogen energy economy.
In line with the Chinese government's strategy for new energy vehicles and the national goal to achieve carbon neutrality by 2060, the Foshan government is investing in the development of the hydrogen energy industry economy. They have focused first on public transportation, delivery trucks, and fuel cells vehicles in general. This is because Foshan recognizes their role in energy innovation and acceleration of industrial transformation.
The City of Foshan's roadmap to the Hydrogen Energy Economy
As early as in 2014, Foshan City was included as one of the four cities in the "Project of Promoting Commercialization of Fuel Cell Vehicles" in China. In 2015, Foshan became the first city in China to receive a permit to build hydrogen refueling stations. A year later, in 2016, Foshan launched the first demonstration line for hydrogen-powered buses and became the first city to promote the commercial development of fuel cell vehicles in China. Foshan acted quickly: the first commercial hydrogen refueling station was opened in Foshan's Nanhai District in 2017. In the years that followed, Hydrogen Industry Development Plans were drawn for the city and some of Foshan's districts, such as Nanhai and Gaoming Districts.
According to the Foshan Hydrogen Industry Development Plan, the hydrogen energy industry covers three main areas: hydrogen production, then its storage and transportation, and finally its application, especially in the fields of hydrogen fuel cell reactor, power system, and an air compressor. The aim is to give shape to a hydrogen energy industry chain.
Foshan presented an ambitious plan to develop the hydrogen energy industry in four phases (Table 1). The first phase (2018-2020) is the industry and market incubation period for public transportation like hydrogen-powered buses and trams, logistics vehicles, and the development of hydrogen refueling stations networks. This includes the application of hydrogen fuel cell vehicles and related products, with hydrogen mainly supplied externally. The focus is on developing complete fuel cell vehicles and system integration. During this first phase, the city invests heavily in the research and development of new hydrogen technologies.
The second stage is the initial stage of marketization (2021-2025), which is the transition to a growth period of the industry, and the stage between what is a planned economy to a market economy. Key aspects are the further development of hydrogen energy and to fuel cell vehicles related core technologies. Manufacturing technologies will also aim to support the large-scale production of fuel cell products. For this to happen, specialized companies and technologies covering storage and transportation of hydrogen, fuel cell reactors, and Membrane Electrode Assembly (MEA) need to be in place.
The third stage is the market expansion stage (2026-2030), which assumes the rapid growth of the industry through diversification of hydrogen production and high-level technological development. As a result, hydrogen energy products would be widely applicable for passenger cars and other fields. The fourth and last stage is the hydrogen economy and society (post-2030). At this point, the hydrogen energy industry chain is complete, with local hydrogen production and storage. The network of hydrogen transportation, refueling stations, and supporting facilities is established, and the market for commercial vehicles, passenger cars, special vehicles, and households is fully formed.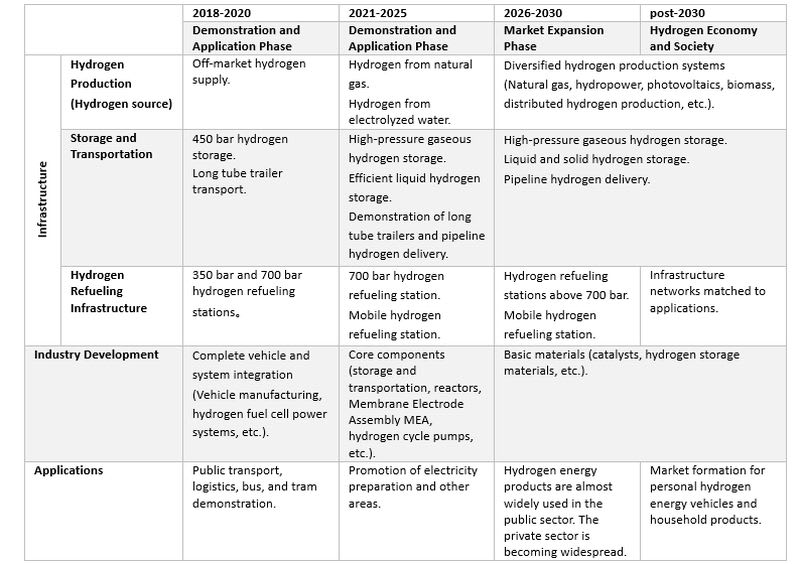 Table 1: Foshan's Development Path of Hydrogen Energy Industry (Source: Foshan Hydrogen Industry Development Plan)
The Structure of Foshan's Hydrogen Industrial Base
The geography of Foshan's hydrogen industry is concentrated in "one main and four complementary" industrial bases (Image 1).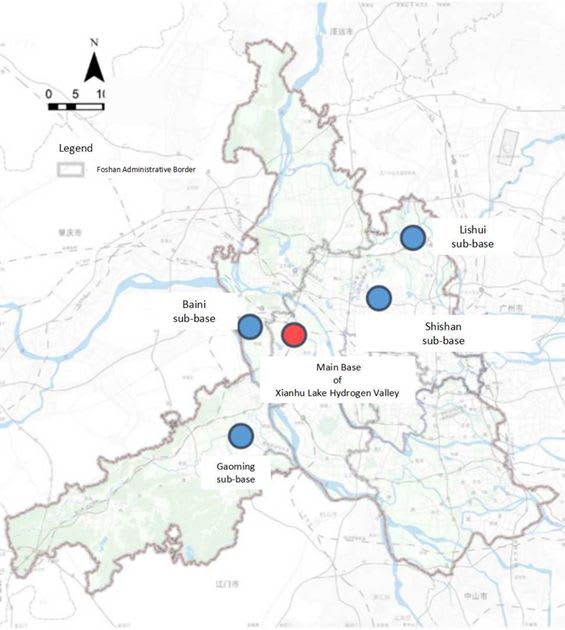 Image 1: Foshan Hydrogen Industrial Base's Structure (Source: Foshan Hydrogen Industry Development Plan)
The main base is located in Nanhai District and leads the promotion of the hydrogen economy. The district authorities decided to attract hydrogen-related businesses with governmental investments and with a base, known as Foshan Nanhai Xianhu Lake Hydrogen Valley (Image 2). They focused on technological innovation and the development of new energy vehicles, especially those related to hydrogen fuel cell vehicles. There are already more than 30 companies based there. The main base contains R&D facilities, manufacturing of fuel cells vehicles, an international convention center, and a science education project, such as the Nanhai Foshan Hydrogen Exhibition Hall to educate the public about the new hydrogen energy technology and the "hydrogen society."
Foshan is investing in people too: it has – for instance – opened the first hydrogen energy vocational college in China, to develop technical know-how and professional talent in the industry.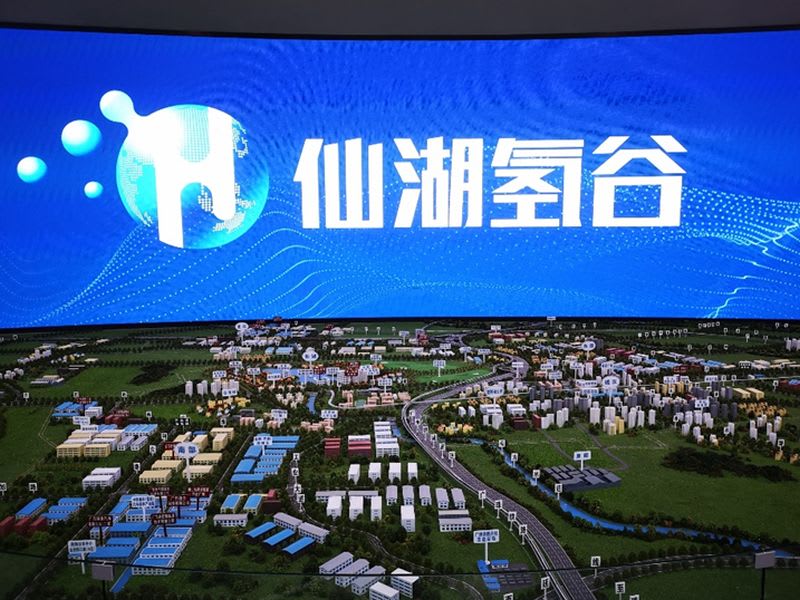 Image 2: Foshan Nanhai Xianhu Lake Hydrogen Valley (Source: Meet Hydrogen)
The other four industry bases are specialized in certain areas of the industry. Two of them are in Nanhai District: in Lishui Town and in Shishan Town. The Lishui Town base focuses on bus production, supports domestic leading fuel cell bus companies such as Foshan Feichi Bus Manufacturing Co. Ltd, and concentrates on the hydrogen fuel cell bus and spare parts production development. Significant investments are also being made in the R&D of hydrogen production technologies to meet the local and surrounding cities' hydrogen demand. The Shishan Town industrial base's responsibility lies in the production of hydrogen fuel cell key components. The third base is the fuel cell tram production base, in Gaoming District. CRRC Sifang Co. Ltd is the world's largest manufacturer of rail transit equipment with headquarter in Qingdao. It is a well-known company that developed, manufactured, operates, and services the hydrogen trams running in Foshan. The last and fourth secondary base in Baini Town, Sanshui District, is a fuel cell logistic truck production base.
Hydrogen Energy Products and the Hydrogen Refueling Stations (HRS) Targets
The Hydrogen Development Plan also sets targets for how many fuel cell vehicles and other industrial vehicles should be commissioned over the specified time periods until 2030 (Table 2). The numbers and the implementation of the given targets are impressive. 2020 targets have not yet been reached, it is yet an enormous achievement for a city to build up the hydrogen energy economy and an industrial chain in such a relatively short period of time. This could only be achieved thanks to heavy investments and support from the city authorities and the central government.

Table 2: Hydrogen energy products and hydrogen refueling stations target (Source: Foshan Hydrogen Industry Development Plan, *source: finance.sina.com.cn)
Foshan has already built up a network of 20 hydrogen refueling stations (HRS), which will reach 57 in 2030. In addition, there are currently 1,000 hydrogen buses running on 28 lines, and the number of delivery trucks in operation is also growing steadily. The next phase and the related projects that are underway will be commissioning industrial vehicles such as hydrogen-powered forklifts or sanitation robots.
Hydrogen Refueling Stations (HRS) and Hydrogen as Key Aspects for Development of Hydrogen Energy Economy
The commercial scaling of the hydrogen industrial economy requires infrastructure, and a well-developed network of hydrogen refueling stations (HRS) in particular. The Foshan government was more than aware of this problem when drawing up the Hydrogen Industry Development Plan. At present, 24 HRS are built, and 17 of them are in operation. The challenge is for Foshan to accelerate the opening of more HRS to keep pace with the growing number of fuel cell vehicles, be it buses or delivery trucks, and meet demand for hydrogen. Some solutions are interesting from a cost perspective, when for instance existing gas stations are transformed into hybrid refueling stations. Such a "trinity" energy supply station which integrates oil, hydrogen, and electricity was put into operation in Foshan in 2019 – a first of its kind in China.
Image 3: Foshan hydrogen bus ready for refueling in Foshan's Gaoming District (Source: Meet Hydrogen)
As another example of cost-saving solutions for public transport, Foshan has built and already operates an HRS that serves buses and trams in Gaoming District. Of course, the fuel dispensers are separate for each vehicle but kept close to each other, so the hydrogen storage facilities are used for both tram and bus hydrogen fuel dispensers (Image 3).
The plan is for 57 hydrogen refueling stations to be in use in the city by 2030, including 7 in Chancheng District, 20 in Nanhai District, 14 in Shunde District, 6 in Gaoming District, and 10 in Sanshui District (Image 4).
Image 4: Phased implementation layout of the city's planned hydrogen refueling stations (source: Foshan Hydrogen Industry Development Plan)
Another critical aspect for a prosperous hydrogen economy is the sourcing of hydrogen itself. In the short term, China's policy relies on the industrial byproduct hydrogen coming from refineries and petrochemical plants. In the long-term, it will require a shift to the green hydrogen from renewable resources such as wind, solar, or water. According to the plan, Foshan will initially purchase hydrogen from neighboring cities and provinces and switch to self-produced green hydrogen in the next phase. However, the current situation shows that with the rapid growth of fuel cell vehicles and HRS, Foshan is currently facing a hydrogen shortage problem. Hydrogen supply is unstable and affects the operation of Foshan hydrogen fuel cell vehicles. This situation has led to an increase in the price of hydrogen, which makes the purchase of a fuel vehicle unattractive for private individuals. The authorities believe hydrogen shortage is only a short-term problem, which can be solved by expanding the hydrogen supply channels and increasing the intensity of local hydrogen production.
The Blue Fleet of Foshan
When you come into Foshan, the blue public hydrogen-powered buses will immediately catch your eye (Image 5). They have been part of the cityscape since 2018. However, already in September 2016, the city launched the first demonstration line in Foshan's Sanshui District with 12 hydrogen-powered buses. The bus model was 11 meters fuel cell bus, and the buses were operating without passengers. Thus, it is impressive how quickly the city of Foshan implemented the plan for the hydrogen buses. At the end of 2018, the first 70 hydrogen-powered buses were put into operation in Foshan. At the beginning of 2020, there were 379 buses, and today there are already 1,000 buses serving the local community.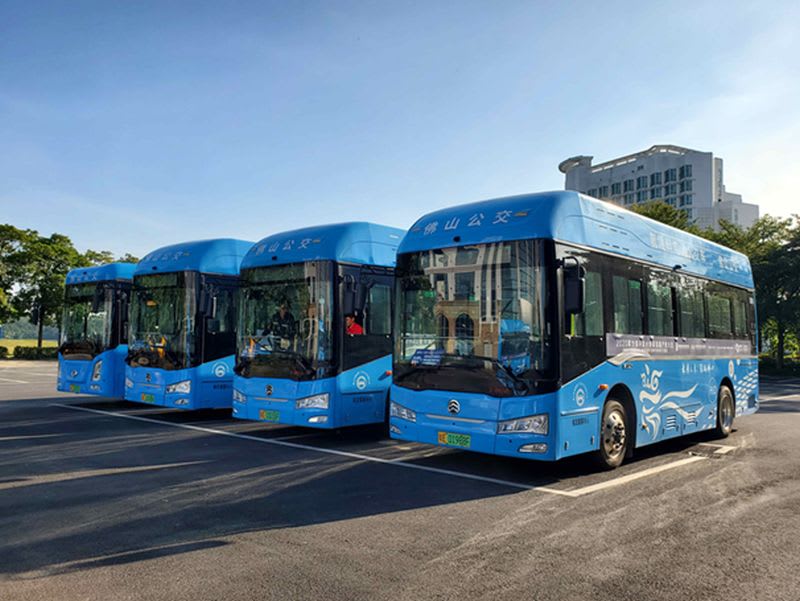 Image 5: Foshan hydrogen 8.6m buses (source: http://en.foshannews.net)
The Foshan fuel cell buses are designed and produced by Foshan Feichi Bus Manufacturing Co. Ltd in Foshan/Yunfu and equipped with fuel cell systems manufactured by Ballard Power Systems Inc. The vehicles are 8.6 meters long, have a modern design, and most of them in operation. There are also longer 11 meters fuel cell buses running on local Foshan routes. They are emission-free because they only emit water as a byproduct. The hydrogen-powered buses have several advantages compared to the electric buses. Most crucial is the driving range, which is longer with fuel cell buses than electrical buses. Another advantage is you can refuel the fuel cell buses quickly. Thus, the driving range of fuel cell buses is around 300km, comparing to the 100km of the BYD electric bus Type KD9.
Moreover, the refueling time by the hydrogen-powered buses takes less than 10 minutes, and the average hydrogen consumption per bus is about 8.5 kilograms per 100 kilometers. The BYD Type KD9 electric bus, on the other hand, takes 5 hours to recharge its large battery.
Image 6 illustrates the concept of fuel cell vehicles from a technical perspective.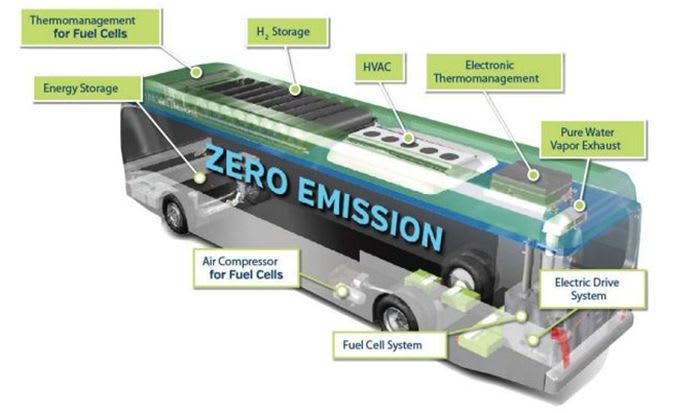 Image 6: The concept of fuel cell vehicles (Source: Ballard Power Systems)
Hydrogen fuel cell buses are electric buses, where the compressed hydrogen is used as the fuel, so there is no need to store the energy in large batteries. Instead, thanks to an electrochemical reaction, the fuel cells generate electricity to charge the battery and are the primary power source that drives the motor directly. In other words, hydrogen fuel cells keep the battery charged continuously, providing power for good acceleration, high-speed running, and braking energy storage.
The World's First Hydrogen-Powered Tram
The hydrogen fuel cell tram was developed by China Railway Rolling Stock Corporation (CRRC) Qingdao Sifang Co. Ltd, the world's largest manufacturer of rail transit equipment (Image 7).
The hydrogen energy tram is a new energy rail vehicle using hydrogen as the energy source. The Foshan Gaoming Modern Tram Demonstration Line is the first hydrogen-powered tram project in China and the world's first commercially operated hydrogen-powered tramway line. As in the case of the hydrogen buses, this tram also uses fuel cells as the power source. The vehicle does not, as it does for trams operating in many European cities, rely on an external power supply. So, an aesthetic benefit to a city's landscape is that there is no catenary on the hydrogen energy tram. Finally, it is the same chemical reaction between hydrogen and oxygen in a fuel cell that produces electricity to drive the tram.
Due to the high energy density of the hydrogen fuel, the hydrogen-powered trams have an excellent range. A single fill-up of six hydrogen storage cylinders gives the vehicles a capacity of 100 kilometers. The fast and convenient refueling takes about 15 minutes.
In terms of environmental protection, the most crucial aspect is its "zero-emission" feature because the only byproduct is water, which does not produce any pollutants.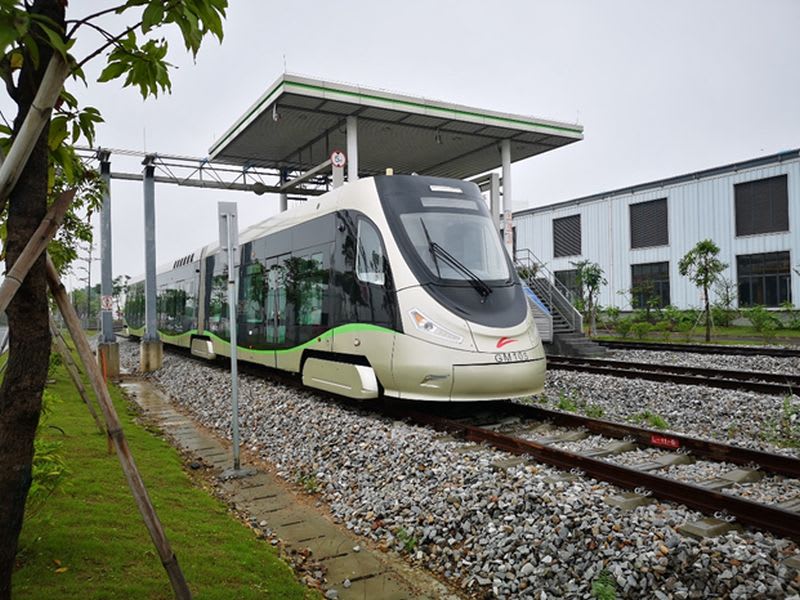 Image 7: Hydrogen-powered tram at Goaming District (Source: Meet Hydrogen)
The authors experienced a 6.9 km long (10 stops) ride with the tram on the Foshan Gaoming Tram Demonstration Line and visited the tram depot with its service area, refueling station, and control center (Image 8). When completed in 2022, the line will serve 20 stops over a 17.4 km distance.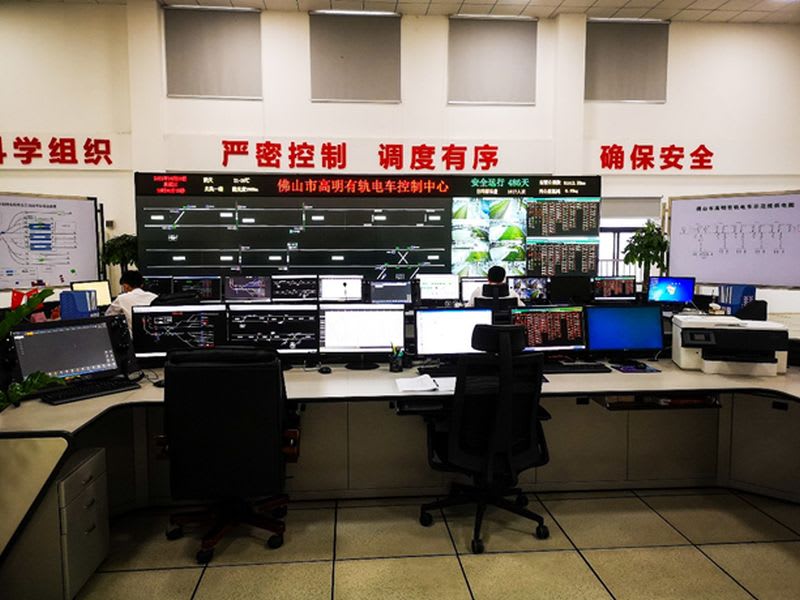 Image 8: Foshan Gaoming Tram Control Center (Source: Meet Hydrogen)
The design of the tram is user-friendly, safe, and comfortable for passengers. The exterior and interior of the tram are modern: a pleasant design and big panorama windows let natural light into the tram, and passengers can access the cabins quickly and barrier-free. The interior of the compartment is spacious, with a flat floor, allowing passengers to pass between carriages without obstacles. In addition, articulated bogies and permanent magnet motor direct drive have been applied to ensure that the trains can pass through curves and provide a smooth and comfortable ride. Accelerating and braking are smooth, and nothing reminds of an old-fashioned tram. Parents with strollers or wheelchair users could travel without any issues. The integrated AC cooled the coach evenly.
We may be used to the cables of the overhead traction system above our heads in European cities, but the lack of cables of the Foshan hydrogen tram gave us a feeling of an open sky. The trackbed is embedded in the surface without any power supply, which gives the entire system a specific impression of lightness and freedom.
It was remarkable how seamless and natural the train system was integrated into Foshan's public transportation network, and how the people used it. Currently, there are planned four hydrogen tram demonstration lines in Foshan in Nanhai, Shunde, Gaoming, and Sanshui districts. Depending on the demand, the individual districts are encouraged to plan further lines. The tramway in Foshan is an effective complement to the bus and metro system.
Prospects for Foshan City
In order to achieve national goals and carbon neutrality in 2060, the city of Foshan decided to focus on hydrogen energy and the hydrogen industry economy. The city government has set up an ambitious Hydrogen Industry Development Plan. Shortfalls are linked to the shortage of hydrogen supply and resulting high costs. Hydrogen technology is still in its infancy, and Foshan is investing large sums of money in R&D projects to achieve technological advances as soon as possible.
Foshan has planned to be a mature hydrogen economy and society beyond 2030. With this in mind, the city made the first step in February, when the Nanhai District Government signed a contract with Japanese and Korean companies on the establishment of the China-Japan-Korea Smart Energy Base Project and China's first Hydrogen Energy in Households in Danzao Town, Nanhai District (Image 9).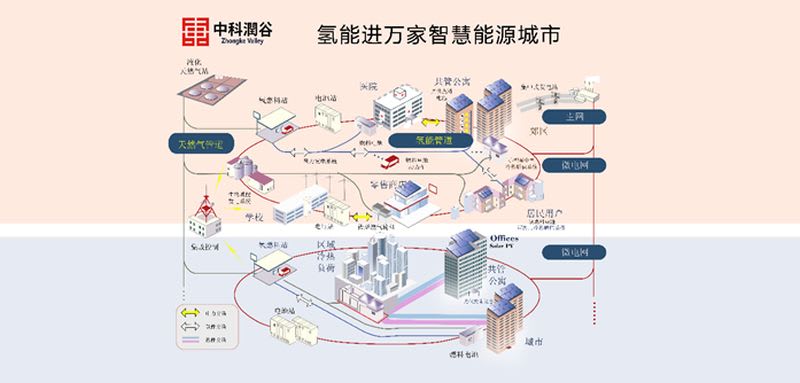 Image 9: Plans for "Hydrogen Energy in Households" Smart Energy City in Foshan (source: news.dayoo.com). This illustrates the city's ambition to become a smart city that integrates the hydrogen economy.)
The Hydrogen Energy in Households project connects the city's natural gas network and hydrogen fuel cell technology to ensure power supply for households. As a result, carbon emissions can be reduced by about 50% and cost by 45%.
In recent years Foshan has been striving to enhance its hydrogen chain supply and to attract specialized companies from various sectors: automobile, aircraft, ships, agriculture, medical care, smart hydrogen city, etc. as well as to attract top scientific research and industrial talents in hydrogen energy to become an industry leader. If it follows its Hydrogen Development Plan, Foshan will develop into a well-known domestic model city for the hydrogen energy industry by 2025. By 2030 Foshan will be transformed into an internationally renowned hydrogen energy eco-city.
Paulina Bracher, Doris Dinkel, Kate Zhang, Emmanuelle Rathouis, Thomas Goletz
References:
"Foshan in Focus. Hydrogen Energy and Fuel Cell Vehicle industry." Foshan Investment Promotion Agency (FIPA), Foshan, 2021
"佛山市人民政府关于印发佛山市氢能源产业发展规划(2018—2030 年)的通知", People's Government of Foshan City, 11/2018, http://www.foshan.gov.cn/zwgk/ghjh/zxgh/content/post_1694827.html.
"佛山市南海区氢能产业发展规划(2019-2030)(征求意见稿)", 佛山市南海区发展和改革局, 10/2019
"Hydrogen Valley Powers China's Fuel Cell Industry", 07/2020,
https://asia.nikkei.com/Business/China-tech/Hydrogen-Valley-powers-China-s-fuel-cell-industry
"加氢站规模最大的佛山 为何突然有氢能车跑不动了?", 03/2021, https://finance.sina.com.cn/jjxw/2021-03-18/doc-ikknscsi8078043.shtml
Liu, Z.; Kendell, K.; Yan, X. "China Progress on Renewable Energy Vehicles: Fuel Cells, Hydrogen and Battery Hydrogen Vehicles", 12/2018, Energies 2019, 12(1),
https://www.mdpi.com/1996-1073/12/1/54
Matsumoto, A. "Development Potential of Hydrogen Fuel Cell Electric Vehicles in China", 03/2019, Mitsui & Co. Global Strategic Studies Institute Monthly Report, https://www.mitsui.com/mgssi/en/report/detail/__icsFiles/afieldfile/2019/05/17/1903_matsumoto_e.pdf
"Fuel Cell Zero-Emission Buses in Foshan and Yanfu, China", Case Study, Ballard Power Systems, Inc., 06/2019, https://www.ballard.com/docs/default-source/motive-modules-documents/china-bus-case-study-website.pdf?sfvrsn=6451c280_2
"Foshan's first batch of hydrogen-energy buses are put into operation", 12/2018, http://www.foshan.gov.cn/english/government/News/FoshanNews/content/post_1977043.html
"China's First Oil-Hydrogen Station was Built in Foshan", 07/2019, http://www.foshan.gov.cn/english/government/News/FoshanNews/content/post_1960832.html
"佛山南海将建全国首个"氢能进万家"智慧能源示范社区", 02/2021, https://news.dayoo.com/gzrbrmt/202102/01/158545_53779637.htm
"China's First Intelligent Energy Demonstration Community in Danzao, Nanhai", 02/2021,
http://www.foshan.gov.cn/english/government/News/FoshanNews/content/post_4767787.html
Sign up for our newsletter
By subscribing, you'll recieve occasional emails from Meet Hydrogen with latest news and event announements.