North Denmark Region and the Municipality of Aalborg have signed contracts for delivery of first three hydrogen busses and for the erection of a hydrogen production and filling station, which will be operational from October 2020 as the country's first fuel cell bus system. The buses and refuelling station are financed by the 3Emotion project.
North Jutland begins the change of climate improvements with the reduction of CO2 emissions. The three hydrogen busses that the North Denmark Region has ordered together with the Municipality of Aalborg, will be running on one citybus line in Aalborg and on selected regional bus lines around Aalborg.
The hydrogen bus project are supported by the EU with over 1,2 millions Euro through the 3Emotion project to promote hydrogen technology in public transport.
"Use of hydrogen is innovative within public transport, where we can reduce CO2 emissions significantly and completely avoid particle pollution in the immediate environment: Hydrogen buses emit only steam during travel. And by using only electricity from renewable energy sources, such as wind or solar when producing the hydrogen, hydrogen as fuel will be completely CO2 neutral" says Ole Stavad, Chairman of the Committee for Regional Development in North Denmark Region.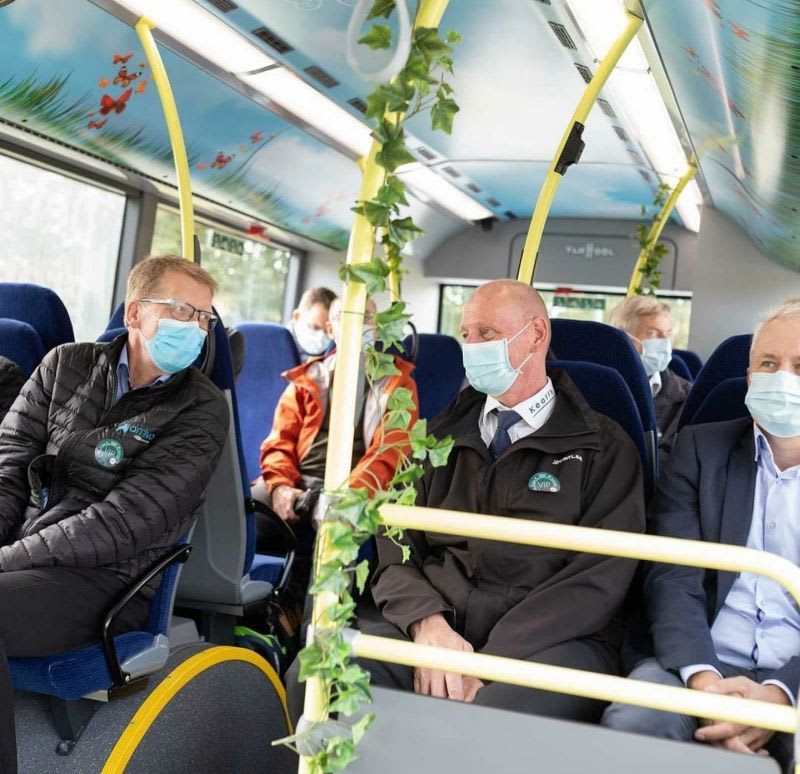 Another advantage of hydrogen buses is that they have a longer operational range than electric busses, and they are therefore more suitable for the regional bus routes and for the longer city bus routes, where the electric buses would require frequent recharging. The buses will be delivered by the Belgian company VanHool, whilst the production and the filling station will be delivered by the Danish company GreenHydrogen.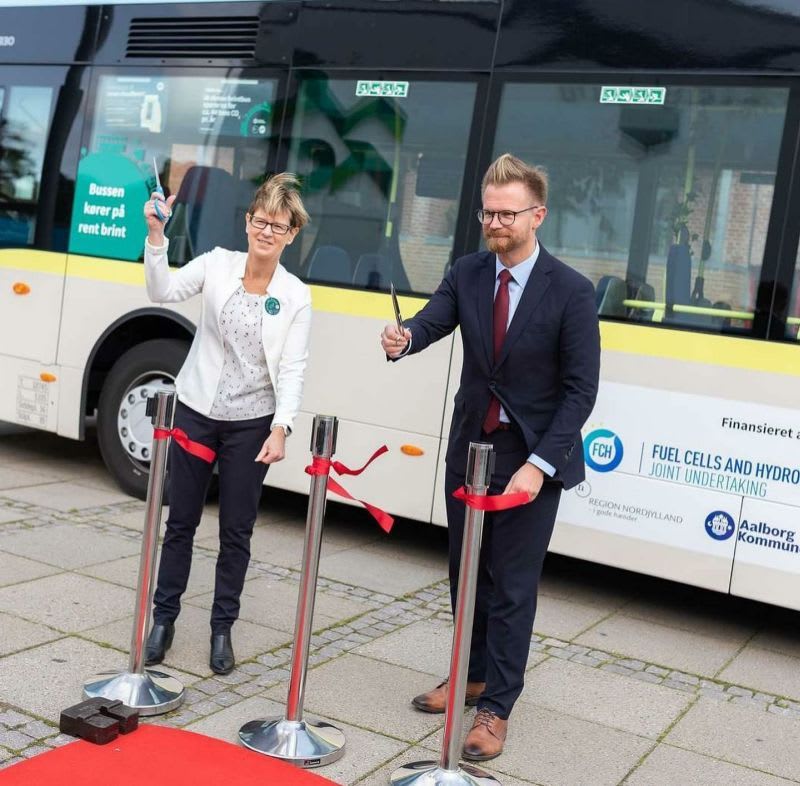 "We have strong competences within hydrogen energy through the cluster House of Energy and within the companies around Hydrogen Valley in Hobro such as Ballard who is producing fuel cells for buses. We would like to support the development in the cluster and at the same time, it is natural that we as climate region take a lead in the green transition in society. We can do that in the best possible way by testing the potential of changing from fossil fuels to locally produced green hydrogen in public transport", says Leader of the Regional Council, Ulla Astman.
Sign up for our newsletter
By subscribing, you'll recieve occasional emails from Meet Hydrogen with latest news and event announements.