Austria with Hydrogen trains from Alstom!
Written by Chris Kwacz
9/13/2020
The Coradia iLint Hydrogen Train from Alstom was built in Salzgitter, Germany. It uses on-board fuel cells to convert hydrogen and oxygen into electricity, thus reducing operating emissions to zero. During the semptember, october and november, the hydrogen train will run for the first time in regular passenger service for ÖBB, the Austrian Federal Railways.
Following successful test operation in Northern Germany between 2018 and 2020, where the Coradia iLint train will now demonstrate its worth in Austria over three months during which it will transport passengers on geographically challenging routes.
"With its use in regular passenger operations for ÖBB, our innovation train Coradia iLint has reached the next milestone," said Dr. Jörg Nikutta, Alstom's CEO in Germany and Austria, at the launch event in Vienna. "The train's emission-free drive technology offers a climate-friendly alternative to conventional diesel trains, especially on non-electrified lines. I am particularly pleased that ÖBB, a strong and long-term partner in the European mobility market, is convinced of our technology and its advantages."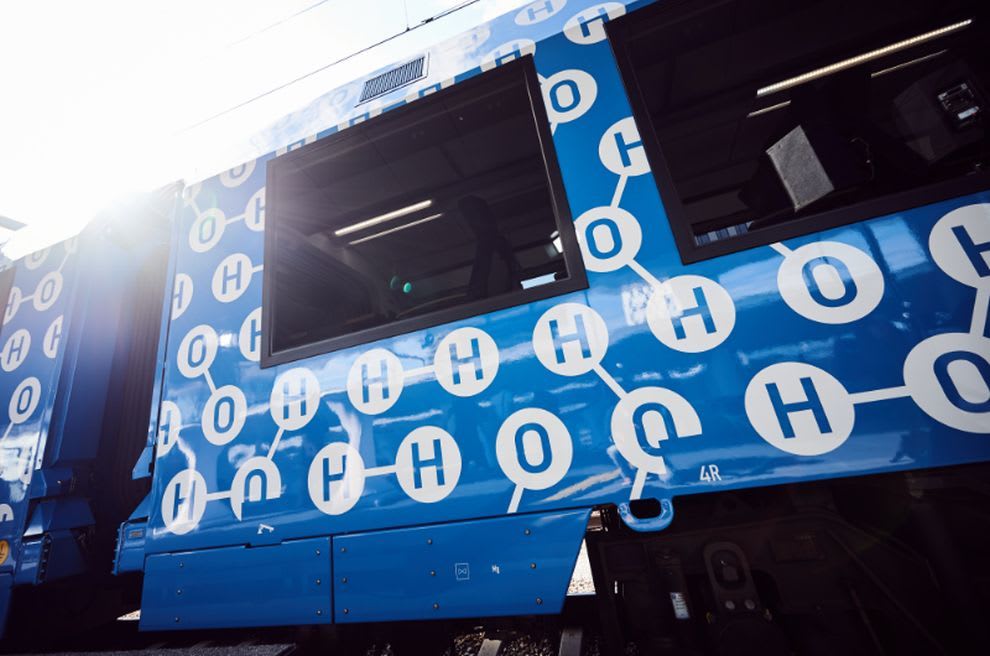 The operational success of Alstom's fuel cell train started in September 2018, when two pre-series vehicles began regular passenger service in Lower Saxony, Germany. After 1.5 years of trial operation and more than 180,000 kilometres covered, the way was cleared for the delivery of 14 series trains beginning in 2022. Now, the Austrian ÖBB will test the Coradia iLint on regional railway lines in the country's south, where they could replace diesel trains. Passengers can look forward to a low-noise train with a top speed of 140 km/h and zero emissions.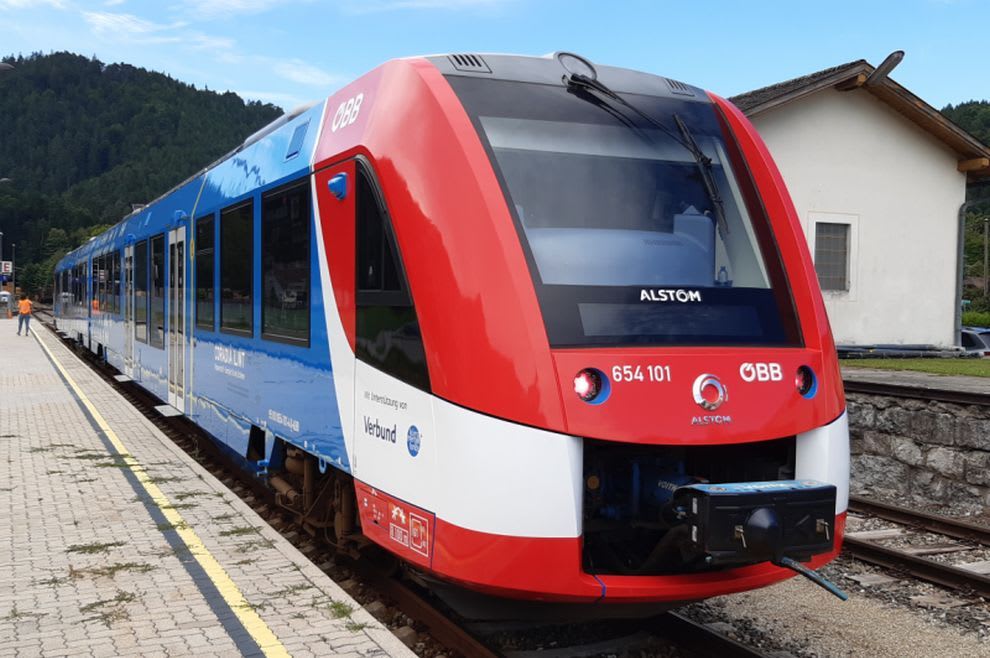 For the Austrian RailWays a new era in passenger rail starts NOW!
Sign up for our newsletter
By subscribing, you'll recieve occasional emails from Meet Hydrogen with latest news and event announements.