AuroraHut's Igloo houseboats now with hydrogen Fuel Cells!
Written by Chris Kwacz
9/16/2020
AuroraHut is the Finnish manufacturer of Igloo houseboats, that lately are getting more and more popular worldwide! Following the World GLAMPING trend, that stands for a close to nature camping but with a high standars, it's a completely new way of making the dream holiday an unforgettable experience, now thanks to hydrogen Fuel Cells in a full harmony with nature!
The innovative panoramic cabins that float as houseboats over impressive lake landscapes, will be using the Hydrogen Fuel Cells from SFC Energy. Their EFOY fuel cell quietly and reliably provides off-grid power for lighting the boat and for all other devices on board. Powerful, environmentally friendly and odorless, it also charges the battery of the boat e-engine. This gives guests the opportunity to change the location of their AuroraHut on the lake as they wish.
"AuroraHuts and SFC Energy, that's a perfect fit. We are very excited about the enriching cooperation for sustainable tourism and an immediate nature experience for our customers. It is also part of our growth strategy to secure patent protection for the Aurora concept in North America and in other northern countries," says Juha Kärkkäinen, Managing Director of AuroraHuts Oy.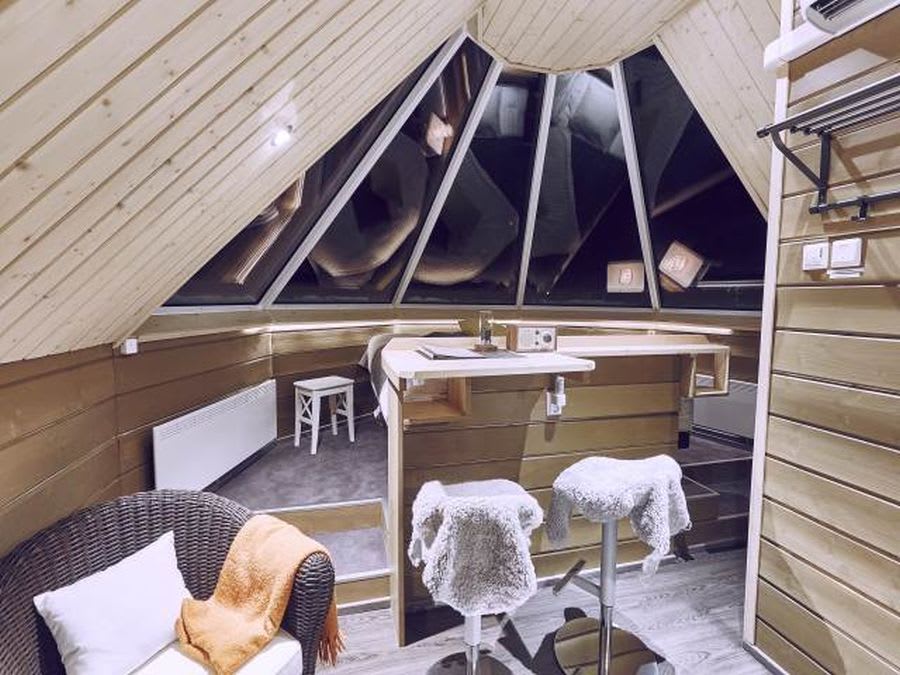 "As we understand soft tourism in a way that people are close to nature and at the same time protect it, the cooperation of AuroraHuts and SFC Energy meets these requirements in the best possible way. It is time to break patterns, rethink energy supply solutions and break through user-specific boundaries. This is our challenge, which we are able to meet with the fuel cell as the energy source of the future," says Dr. Peter Podesser, CEO of SFC Energy AG.
The sustainable and soft tourism is a path to follow as there are more and more people trying to avoid the crowded popular vacation areas, searching for amazing and undiscovered places and experiences. Merging that possibilities with zero emission hydrogen solutions is just a perfect combination.
Source: SFC Energy AG www.sfc.com
Sign up for our newsletter
By subscribing, you'll recieve occasional emails from Meet Hydrogen with latest news and event announements.